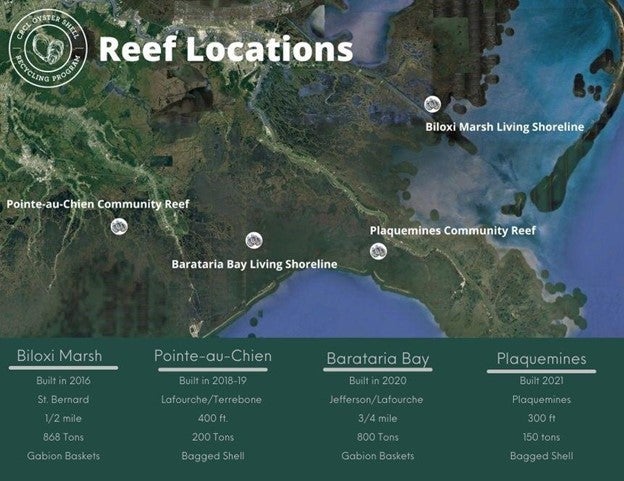 CRCL'S Oyster Shell Recycling Program (OSRP) collects shell from New Orleans restaurants to restore oyster reefs and shoreline habitat in Coastal Louisiana.
Launched in June 2014, this is the first program of its kind in Louisiana, and has become one of the largest shell recycling programs in the nation. As of January 2020, CRCL has collected over 5,000 tons, or 10,000,000 pounds of shell to construct 4 recycled oyster reefs.
Find a list of OSRP restaurants here.