Print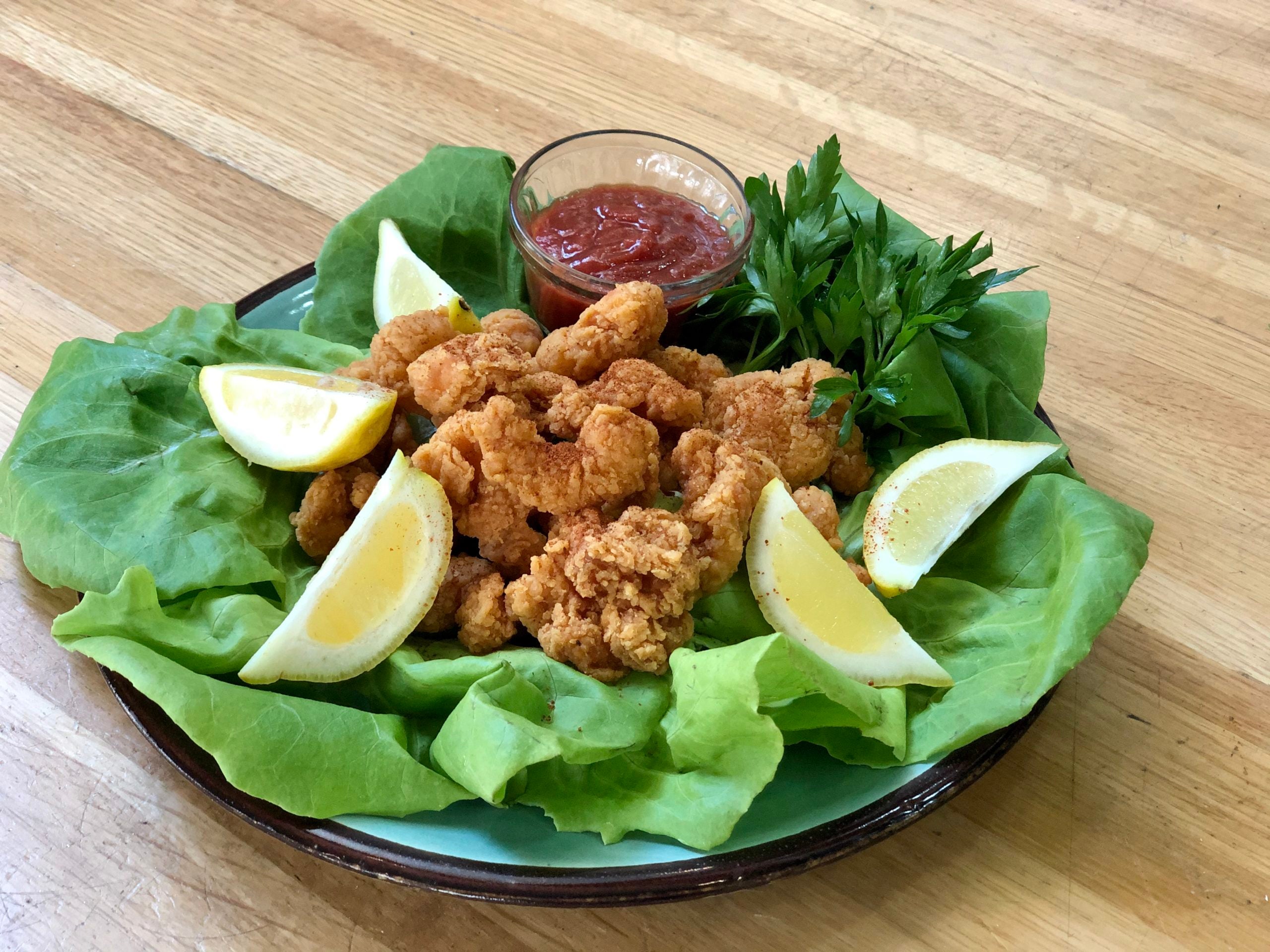 Liz Williams' Creole Frito Misto Let's Nothing Go to Waste
Author:
Total Time:

30 min

Yield:

4

-6

1

x
Notes
This Creole Fritto Misto recipe by Liz WIlliams turns bycatch into bonus catch! Your seafood has never tasted so good.
JUMP TO RECIPE
ABOUT THE DISH
---
Liz Williams grew up in Lakeview and now lives downriver in Chalmette. The Founder of the Southern Food and Beverage Museum, Liz is also the author of three books on eating and drinking culture in New Orleans. A fourth, on the city's Creole Italians, is forthcoming.
As a native New Orleanian, Liz fondly remembers childhood adventures crabbing with her family. After making buoys out of old bleach bottles, she and her family would set out in their boat, cast off the crab net, and travel up and down drawing in the day's haul. Liz's Sicilian grandparents made use of everything caught alongside the crabs—squid, shrimp, and even the occasional eel. "We didn't consider it bycatch, we just considered it a bonus to the crabs!" This spirit pervades Liz's own cooking, as evidenced by her Creole Frito Misto.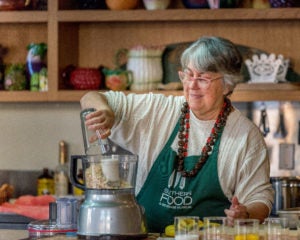 It also, in her mind, reflects the distinct cultures of New Orleans and Southern Louisiana. To Liz, "Food represents a way of life in Southern Louisiana—even if you are not raising food, even if you're not a fisherman, even if you're not a farmer." She traces this back to both the place and the people. "Besides being at the crossroads of so many ingredients because of our geography, there is also the great bounty and creativity of all the ethnic groups that come together here, adding their ideas to the cuisine and to our identity."
Liz's interest in the plurality of influences on Southern Louisiana's cuisine, combined with her love of museums, led her to lay the groundwork for the Southern Food and Beverage Museum in 2004. Following setbacks brought on by Hurricane Katrina, the museum finally opened in 2008 to address the intersection of food, drink, and culture in the region. Since then, it has expanded to include a wide range of programming across the United States and influence museums throughout the country, many of which are now turning their attention to food as a medium for telling the story of both people and the planet. 
This dialogue between the local and the national crops up again when Liz contemplates the changes to the Louisiana coastline she's seen in her lifetime. "Places are gone, but there's more to it than just having lost the land. The country is shrinking. It's not just Louisiana's problem, it's everybody's problem."
RECIPE
---
Ingredients
Author:
Total Time:

30 min
Yield:

4

-6

1

x
Ingredients
1

cup

masa or corn flour

1

cup

all-purpose flour

3

–

5

Tbsp. Creole seasoning (your combination of paprika, cayenne, black pepper, salt, ground cloves, and granulated garlic or a commercial product)
Salt

1 qt

. peanut oil
Lemon wedges, for serving

2

lbs

. of any combination of:
Louisiana oysters
Louisiana fish (firm like catfish or redfish), cut into 2-inch pieces
Louisiana shrimp, peeled
Squid, cleaned and sliced into rounds
Chicken livers
Instructions
Heat oil to 360⁰F in a large skillet on the stove.
Combine the masa, flour, Creole seasoning and salt, to taste, in a paper bag.
Place the seafood and/or chicken livers into a paper bag and dredge the in the fry mix by shaking the bag.
Place carefully into the hot oil.  Do not overcrowd.  Cook about 5 minutes or until done.
Remove with a slotted spoon and drain on paper towels.
Sprinkle with more Creole seasoning, if you like it hot and spicy.
Serve with lemon wedges.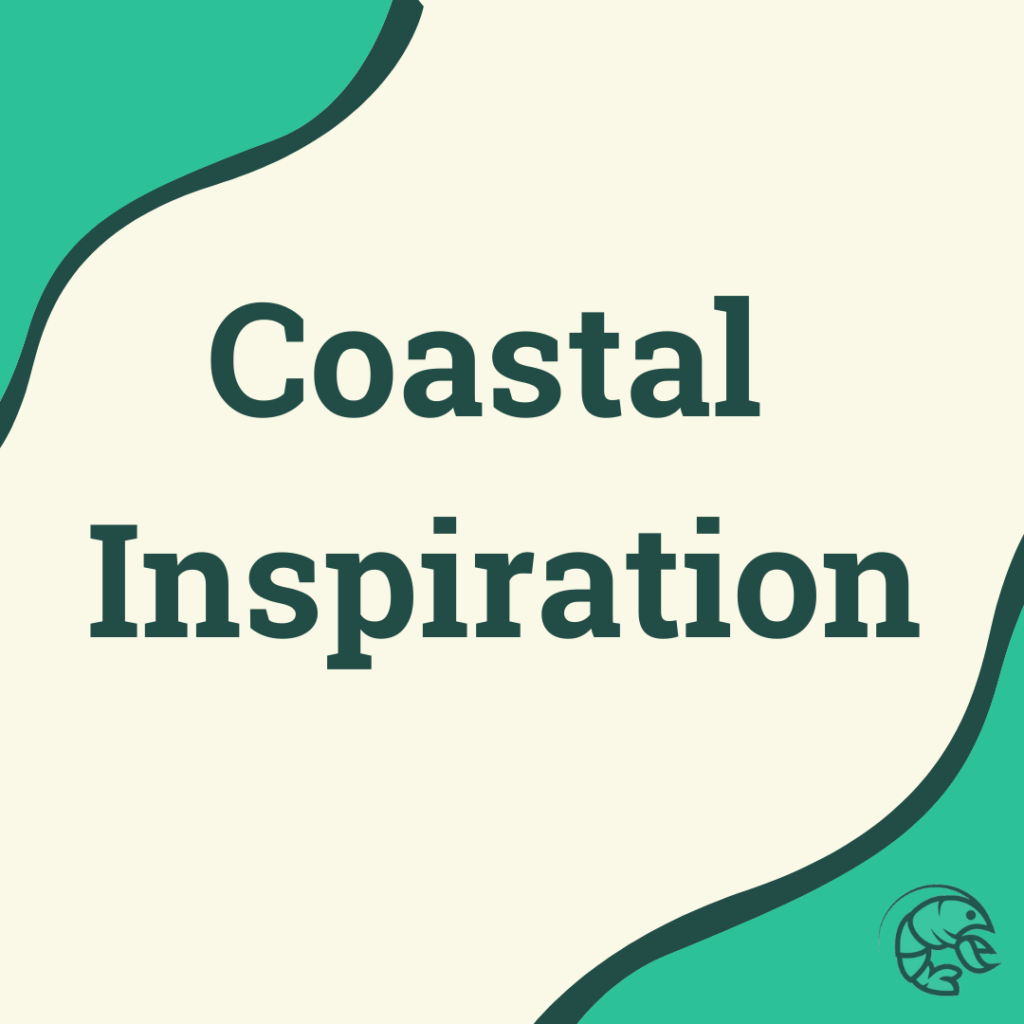 "Places are gone, but there's more to it than just having lost the land. The country is shrinking. It's not just Louisiana's problem, it's everybody's problem."
– Liz Williams
Got a recipe to share?
Submit yours now!