Print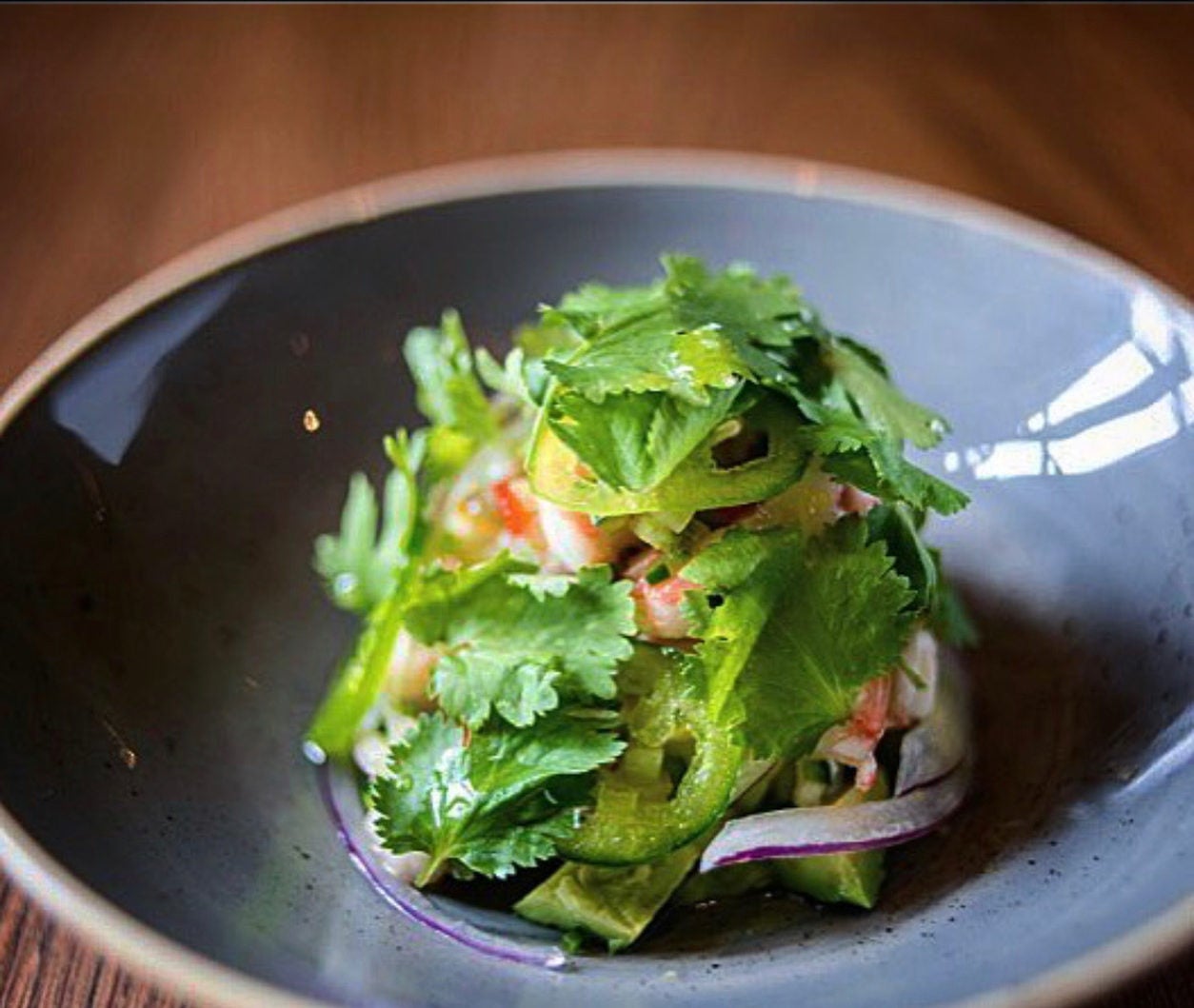 Nina Compton's Pickled Shrimp with Roasted Poblano Broth
Author:
Total Time:

45 min

Yield:

6

1

x
Notes
"The coast line is vital for restaurants, we feature as much local product (which is the freshest), it employs many people, we must preserve the coast for many years to come!"
JUMP TO RECIPE
ABOUT THE DISH
---
"The energy of the city is unreal! You need to come here and really embrace it to the maximum!" 
Nina Compton has always had a love affair with New Orleans. And so, when she got the call to appear on Top Chef in 2013, she was thrilled. The following year, she and her husband and business partner, Larry Miller, made the move from Miami. They dove right into the culinary scene, opening Compère Lapin in the Warehouse Arts District in 2015, followed by Bywater American Bistro in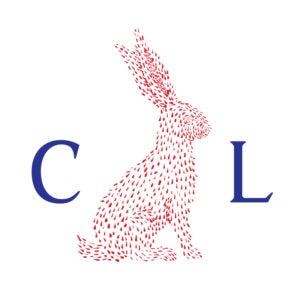 2018. Nina laughs describing what it was like to step into the Compère Lapin construction site for the first time. "There were dirt floors, wires were hanging, construction guys were there, and I said, 'This is the one!' The energy of the building spoke to me: 'Nina, this is where it's going to be.'"
The Saint Lucian native feels right at home in her adopted city. "The Caribbean and New Orleans are very similar when you think about the Creole culture, the French dialect, the people who live here, the people who have settled in the Caribbean, and for me, it just felt like a very natural progression." 
But Nina remains committed to respecting the local culture, refraining from offering her own spin on gumbo and jambalaya. Instead, she serves riffs on the dishes she grew up with that highlight local ingredients and flavors. While shrimp are her favorite, Nina's love for all types of Gulf fish is contagious. "When you get fresh seafood here, you can't beat it! Make it the star of the show!"
Nina is painfully aware of the difficulties facing both the restaurant industry and Louisiana as a whole. Reflecting on the Covid-19 pandemic, she is quick to point out the profound impact it has had on the lives of food workers," explaining, "If we're not supporting restaurants to thrive, people are jobless. That's my family." And, as she notes, this family reaches beyond her restaurants and into the greater New Orleans community to the many hidden industries that keep New Orleans' restaurants humming—from shrimpers and fishermen to manufacturers and delivery drivers.
Nina's concern for our food and the systems that support it extends to the coast itself. It's not just about how we are impacted by catastrophe, but also the role we play in actually causing harm or allowing it to multiply. "You talk about fish, about birds, those habitats are greatly impacted by what we do. How can we help more? This is something that is disappearing, and we need to preserve it!"
RECIPE
---
Ingredients
Author:
Total Time:

45 min
Yield:

6

1

x
Ingredients
Court Bouillon:
2 lemons, halved
2 oranges, halved
2 white onions
2– 4 celery stalks
1 lb. shrimp
2 cups rice wine vinegar
Salt
Cilantro Purée:
8 bunches cilantro
Roasted Poblano Broth:
6 poblano peppers, julienned
2 onions, julienned
12 jalapeños, deseeded and julienned
2–4 habaneros, deseeded and julienned
80 grams ginger, peeled and julienned (or sliced very thin)
Salt to taste
Shrimp Garnishes:
Celery, brunoised (finely diced)
Bell pepper (red and yellow), brunoised
poblano pepper, brunoised
red onion, brunoised
red onion, shaved
jalapeno, shaved
cilantro
limes
Instructions
Court Bouillon:
Fill a medium stock pot with water, lemons, oranges, onion and celery.
Bring to a boil and add salt (not an ocean but salty)!
While you are waiting for the bouillon to infuse, skewer shrimp.
Cook shrimp in court bouillon for 2 minutes and shock in a bath of ice water to stop the cooking process.
Slice the shrimp in half lengthwise, peel and devein.
Marinate shrimp in rice wine vinegar for 15 minutes.
Cilantro Purée:
Fill a stock pot with water and bring to a boil.
Drop the cilantro in and cook for 8 minutes.
Strain the cilantro, transfer directly to a food processor (or Vitamix if you have one) and purée on high until smooth.
Place into a bowl over ice water to cool quickly.
Reserve cilantro purée for later use.
Roasted Poblano Broth:
Set a medium-sized Dutch oven or heavy-bottomed pot over medium heat.
Add onions, ginger and all peppers to the pot and sweat while stirring continuously.
Add a pinch of salt and continue to sweat until the vegetables begin to soften but not brown.
Cover with 2 quarts of water and bring to a boil.
Reduce heat medium, cover with a loose fitting or slightly ajar lid, and let cook for 10–15 minutes until vegetables are soft.
Purée and chill over an ice bath.
Adjust seasoning with salt.
Plating:
Mix 3 parts roasted poblano broth with 1 part cilantro purée.
Add fresh lime juice and adjust seasoning if necessary.
Ladle broth into 6 low bowls, add marinated shrimp and garnishes.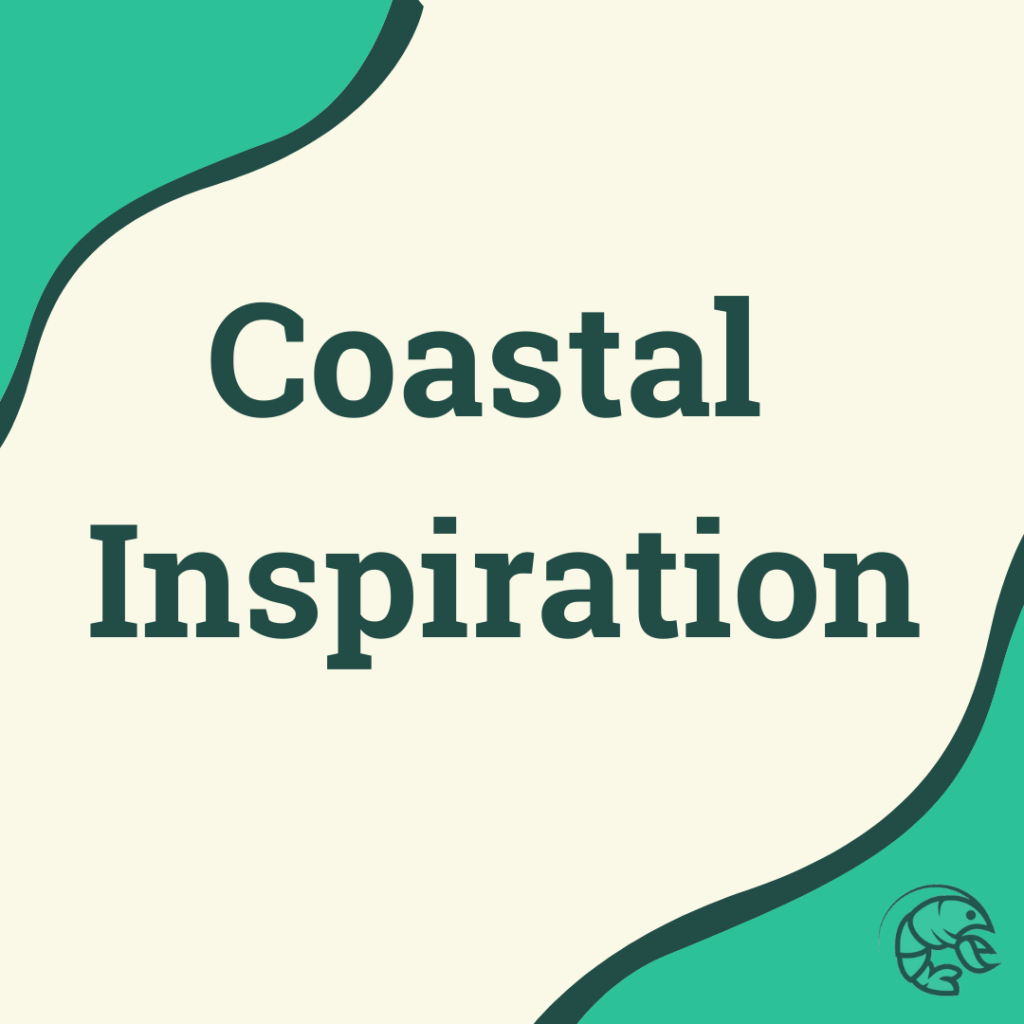 "The coastline is vital for restaurants, we feature as much local product (which is the freshest), it employs many people, we must preserve the coast for many years to come!"
– Nina Compton
Got a recipe to share?
Submit yours now!